Estate planning is a crucial process that ensures your assets and loved ones are taken care of when you're no longer around. Finding the right lawyer to help you with this can be challenging, but we've done the research for you. Here, we present the top 5 estate planning lawyers in Irmo, SC, who can help you with various aspects of estate planning, from drafting wills and trusts to navigating elder law and long-term care planning.
1. LawyerLisa, LLC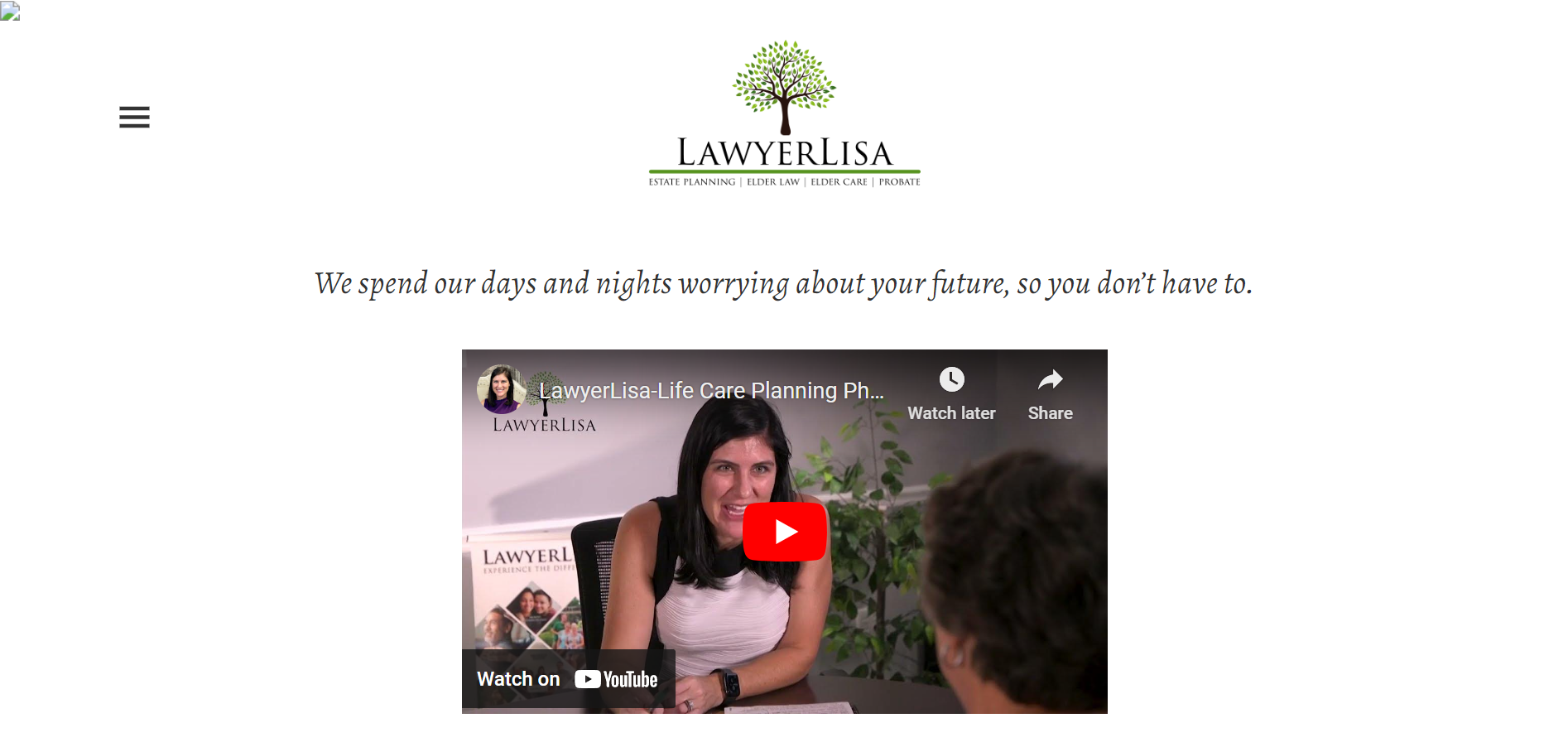 LawyerLisa, LLC is a comprehensive estate planning law firm that focuses on creating tailored plans to meet its client's unique needs. With a commitment to constant improvement, the firm offers a range of services, including trusts, elder law, long-term care planning, and life care planning.
In addition to drafting documents, LawyerLisa works with clients to develop complete strategies for managing their finances and health care decisions in the future. They also offer guidance to families navigating the complex issues that arise during the fiduciary process, ensuring concerns are addressed before they become problems.
Their estate planning services cover a wide range of areas, including wills and trusts, advance directives, fiduciary appointments, guardianships, conservatorships, asset protection, Medicaid planning, special needs trusts, and more. With a focus on evolving with their clients, LawyerLisa incorporates the latest law changes and contingencies to create plans that stand the test of time.
Address: 7511 St Andrews Rd Ste 3, Irmo, SC 29063
Phone: (803) 563-5163
Website: https://www.lawyerlisa.com/
2. MP Morris Law Firm
MP Morris Law Firm is a reputable Estate Planning & Probate Attorney service located in Lexington, South Carolina. The firm is committed to providing clients with integrity, excellent service, and over 15 years of experience handling estate planning and probate cases. The founder, Michael P. Morris, is a former United States Air Force serviceman and a graduate of the University of South Carolina School of Law. MP Morris Law Firm offers fair-priced and high-quality services, catering to residents in Irmo, Lexington, Columbia, Richland County, and Lexington County, South Carolina.
Key Offerings:
Estate Planning – The MP Morris Law Firm helps clients prepare for the transfer of wealth and assets after their death, including assets, life insurance, pensions, real estate, cars, personal belongings, and debts. The firm offers tailored estate planning services using tools such as Wills, Life Estates, and Trusts.
Authorizing Healthcare & Financial Decisions – MP Morris Law Firm assists clients in appointing a trusted individual to make healthcare decisions for them if they cannot do so. Additionally, the firm helps select a Conservator to make financial decisions if the client becomes incapacitated. They highly recommend preparing a Health Care Power of Attorney and/or Durable Power of Attorney for all clients.
Contact MP Morris Law Firm today for a consultation and let their experienced team guide you through the estate planning and probate process in Irmo, South Carolina.
Address: 336 Old Chapin Rd, Lexington, SC 29072
Phone: (803) 851-1076
Website: https://mpmorrislawfirm.com/
3. Stratton & Reynolds, LLC
Stratton & Reynolds, LLC is a dedicated legal firm that specializes in estate planning and helping clients protect their family's future. With offices in Lexington and Aiken, South Carolina, the firm offers comprehensive estate planning services to residents in Lexington, Irmo, Aiken, and the surrounding areas. The experienced team at Stratton & Reynolds, LLC understands the emotional challenges of estate planning and strives to provide a personalized and compassionate service to all clients.
Key Offerings:
Estate Planning Services – Stratton & Reynolds, LLC offers a range of estate planning services, including Last Will and Testament, Financial Power of Attorney, Healthcare Power of Attorney, Trusts, Family Limited Partnerships, and planning for the future of your business through Limited Liability Companies.

Avoiding Future Trouble – By devising a comprehensive estate plan, the firm aims to help families save time and money, avoid probate, preserve family relationships, and protect assets from taxes, creditors, probate costs, or litigation.

Free Consultations – Stratton & Reynolds, LLC offers free, no-obligation consultations to help clients learn more about the best possible plan for their estate.
If you are a resident of Irmo or the surrounding areas and need assistance with estate planning, consider reaching out to Stratton & Reynolds, LLC. Their experienced team is ready to help you plan for the future, protect your assets, and create a lasting legacy. Contact them today for a free, no-obligation consultation and start taking control of your estate.
Address: 905 Old Cherokee Rd, Lexington, SC 29072
Phone: (803) 358-7214
Website: https://www.strattonreynolds.com/
4. Law Offices of Smokey Brown, PC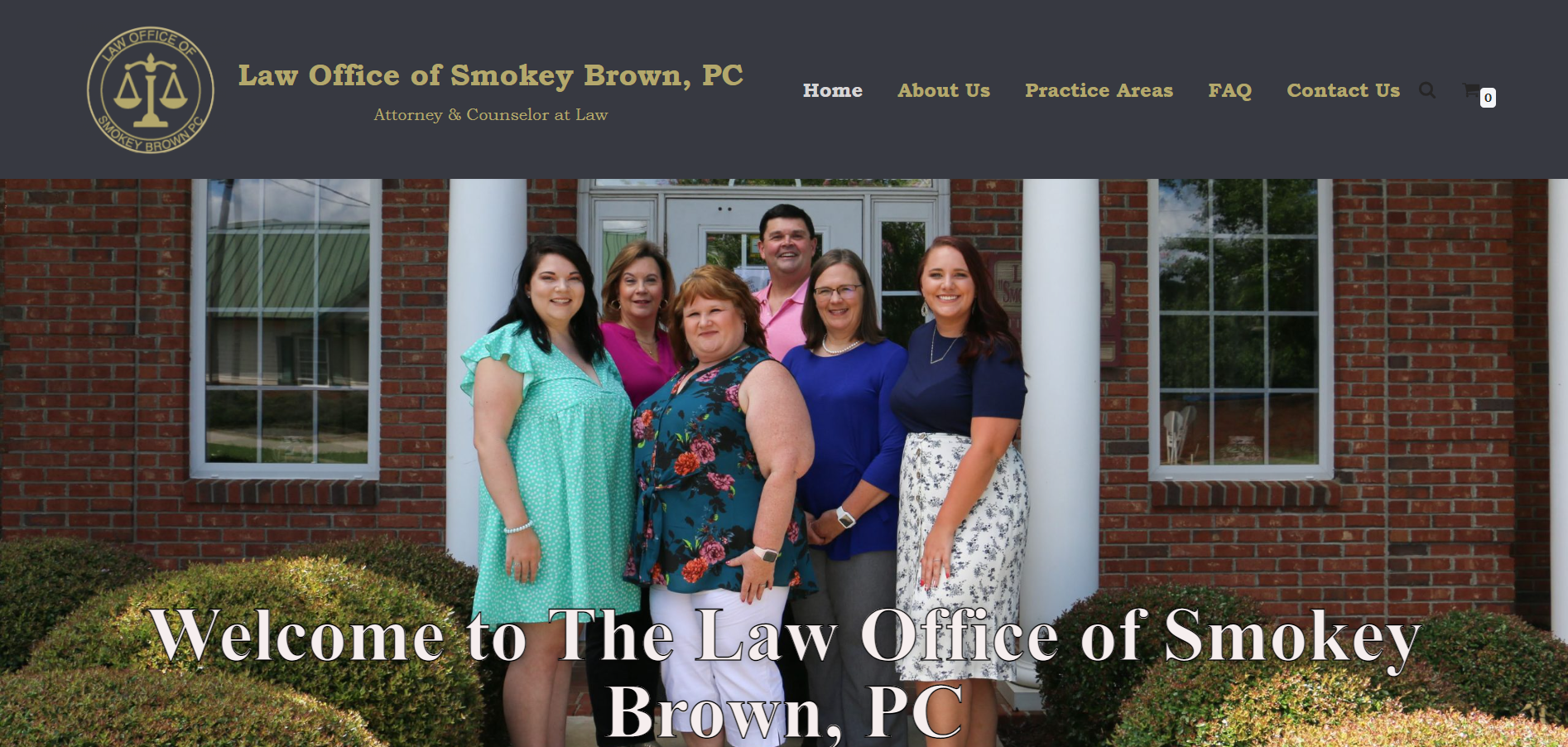 The Law Office of Smokey Brown, PC was established in 2001 with the aim of providing local law professionals to serve the local Irmo community. Founded by Leonard A. "Smokey" Brown, Jr., the firm is committed to meeting the needs of the growing and diverse Irmo community through excellent legal services and compassionate client relationships.
Key Services:
Estate Planning and Probate Law – The firm's team is experienced in overseeing the probate process, setting up trusts, and establishing a power of attorney, ensuring that clients' wishes are accurately represented and fulfilled.
Real Estate Law – The Law Office of Smokey Brown, PC offers real estate law services such as real estate closings and title opinions, ensuring a smooth and thorough process for clients purchasing a property.
The Law Office of Smokey Brown, PC takes pride in its commitment to representing clients with excellence and genuine concern for their well-being. The firm offers a wide variety of services across different practice areas to meet each client's unique needs. If you are in the Irmo area and require legal assistance, consider the Law Office of Smokey Brown, PC, for your legal needs.
Address: 7567 St Andrews Rd, Irmo, SC 29063
Phone: (803) 732-3797
Website: https://smokeybrownlaw.com/
5. The Brooker Law Firm, P.A.
Established in 2005, The Brooker Law Firm, P.A. is committed to providing personalized tax and probate legal representation in Columbia, South Carolina. The firm is led by Jeff Z. Brooker, III, Esq., a Certified Specialist in Taxation Law, and Aaron M. Scheuer, Esq., who specializes in business law, taxation, and estate planning. Both attorneys have extensive experience in their respective fields and work together to provide clients with high-quality legal services and solutions. 
Key Services:
Estate Planning, Preparation of Wills and Trusts – The Brooker Law Firm assists clients with estate planning services, including preparing wills, trusts for probate avoidance, planned gifts to family members and charities, powers of attorney, and healthcare directives.
Probate Court Practice & Trust Administration – The firm offers services such as probate court practice for estate administration, trust accountings, coordination with the resolution of claims against estates and trusts, probate court practice to resolve will or trust language ambiguities and applications to probate court for the appointment of guardians and conservators when necessary.
Tax Controversy Resolution – The Brooker Law Firm's attorneys help clients resolve tax controversies with governmental tax authorities, both federal and state, in an economical manner.
The Brooker Law Firm, P.A. was recognized as one of the best law firms in America by U.S. News and World Report in 2020. If you require legal assistance in tax and probate matters in Columbia, South Carolina, consider working with the nationally recognized attorneys at The Brooker Law Firm, P.
Address: 508 Hampton St Suite 201, Columbia, SC 29201
Phone: +1 803-779-1065
Website: https://sctaxattorney.com/
Estate planning is an essential aspect of securing your future and that of your loved ones. With the top 5 estate planning lawyers in Irmo, SC, you can rest assured that your assets and family are well-protected. By engaging the services of these experienced professionals, you can create a comprehensive plan that evolves with you and provides peace of mind.