Are you considering building your dream home in Irmo, SC? If so, you're probably looking for a local home builder who can bring your vision to life. In this article, we've curated a list of the top 5 custom home builders in Irmo. These builders have a proven track record of delivering high-quality homes tailored to their clients' unique needs. So, let's jump right in and explore your options for creating the perfect home in Irmo!
1. Celtic Works, Inc: A Decade of Excellence
Address: 10005 Broad River Rd, Irmo, SC 29063, United States
Phone: +1 803-251-4410
Celtic Works Inc., located in Irmo, South Carolina, specializes in custom home building and remodeling. The company's founder, David Barry, leverages his background in fine woodworking as an organ builder from Dublin, Ireland, to deliver high-quality craftsmanship.
Customers commend Celtic Works Inc. for their professionalism and punctuality. They have a reputation for delivering projects on time and within budget. Their team's responsiveness and dedication to their work are frequently mentioned in customer reviews.
The company's craftsmanship has been praised, with one customer noting that their home continues to receive compliments 15 years post-construction. Celtic Works Inc. has also demonstrated their ability to handle complex projects, such as removing structural walls and replacing them with recessed steel beams.
A notable achievement for the company was successfully renovating a home over 100 years old, a task met with professionalism and skill. This project showcases their ability to adapt to unique challenges and deliver excellent results. 
In summary, Celtic Works Inc. is a reliable choice for custom home building and remodeling, known for its high-quality craftsmanship, efficient project management, and exceptional customer service.
2. Birch Home Builders: Young, Experienced, and Enthusiastic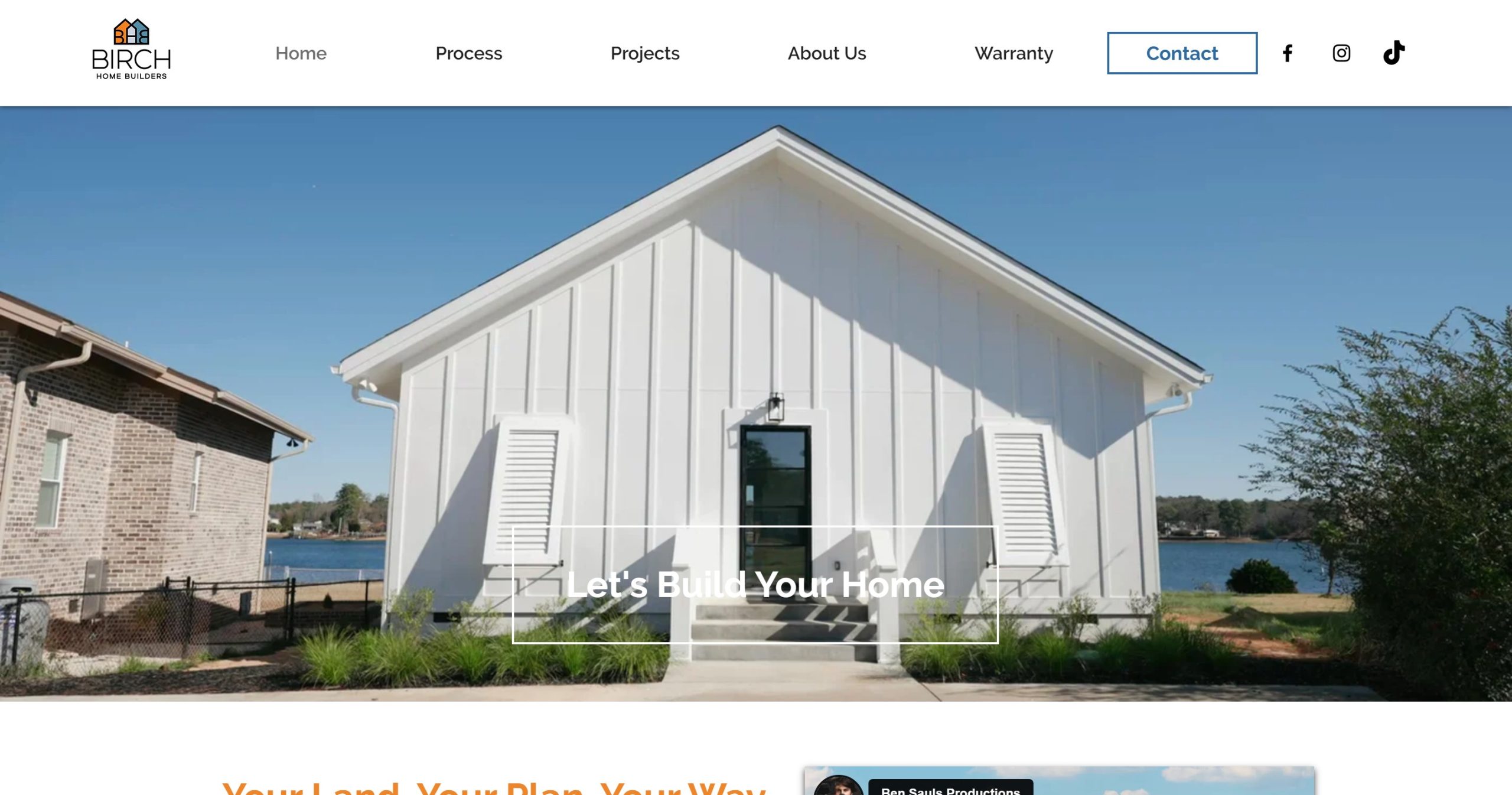 Address: 110 Ministry Dr. Suite B, Irmo, SC 29063, United States
Phone: +1 803-517-9718
Birch Home Builders Website

With a 4.8-star rating and over three years in business, Birch Home Builders is a force to reckon with in the custom home building industry in Irmo, SC. 
Birch Home Builders is known for its young, experienced, and enthusiastic team that is passionate about delivering high-quality homes. They specialize in new construction projects in Columbia and surrounding areas, focusing on Lake Murray homes and high-performance home buildings. Birch Home Builders primarily works near Lake Murray, Chapin, and Irmo. 
They have a clearly defined building process and are committed to providing a more transparent experience for their clients. 
They have been involved in various projects, including constructing a beautifully appointed home in Ascot Estates in Irmo, SC. The company is also known for its work on the Birch Plan, a single-family home located at Cameron Ridge 2-Story, Columbia, SC
3. Mungo Homes: A Legacy of Quality
Address: 441 Western Ln, Irmo, SC 29063, United States
Phone: +1 803-749-9000
Mungo Homes is a reputable home builder based in Irmo, South Carolina. Founded in 1954, the company has expanded its operations across nine markets in South Carolina, North Carolina, and Georgia.
Mungo Homes offers a variety of services, including online estimates and onsite services. The company offers a range of floor plans, allowing customers to choose a design that suits their lifestyle and requirements. They also provide the option to build on the customer's land, offering flexibility and personalization.
However, like any company, Mungo Homes has received mixed reviews. While many customers praise the company's professionalism, quality of work, and responsiveness, some have raised concerns about the quality of the homes and the company's responsiveness to issues. 
Despite these criticisms, Mungo Homes has shown a commitment to addressing these concerns, often responding directly to critical reviews and offering to discuss the customers' experiences further.
One of their notable projects is the Palmetto Shores, a lakefront community of new homes for sale in Chapin, SC. 
This project showcases the company's ability to create homes that not only meet functional needs but also offer a desirable lifestyle. Overall, Mungo Homes is a well-established home builder with a long history.
4. Blythe Building Company: Over 15 Years of Custom Home Building
Address: 1492 Lake Murray Blvd, Columbia, SC 29212, United States
Phone: +1 803-749-2112
Blythe Building Company Website
Blythe Building Company, led by Lee Blythe and his right-hand man Bobby, is a highly recommended home construction company serving the Greater Columbia, South Carolina area for over 15 years.
The company constructs both custom homes and market homes. They specialize in new construction services, home building, custom home design, and luxury home building. 
Their team of builders possesses extensive expertise and knowledge in executing detailed architectural designs and ensuring structural integrity.
Blythe Building Company has successfully completed over a hundred quality custom homes in various locations, including Irmo, Blythewood, Forest Acres, Downtown Columbia, West Columbia, Pine Ridge, Lexington, Ballentine, Chapin, and more. 
The company's owner, Lee Blythe, is a Certified Master Builder of South Carolina and a Certified Green Professional, with over 20 years of construction experience.
Locally they are commended for their ability to navigate the challenges of building in various areas, including downtown Columbia. Also They are praised for their attention to detail, ensuring that each client's custom home design requests are taken care of. 
Customers of theirs have appreciated for their flexibility in accommodating major changes to the design with just a few months to go.
They conduct thorough walkthroughs near completion and are responsive to all items on the punch list. They also provide excellent follow-up service after moving in, promptly addressing any issues.
Overall, Blythe Building Company is highly recommended for anyone looking to build a custom home.
5. Build On Your Land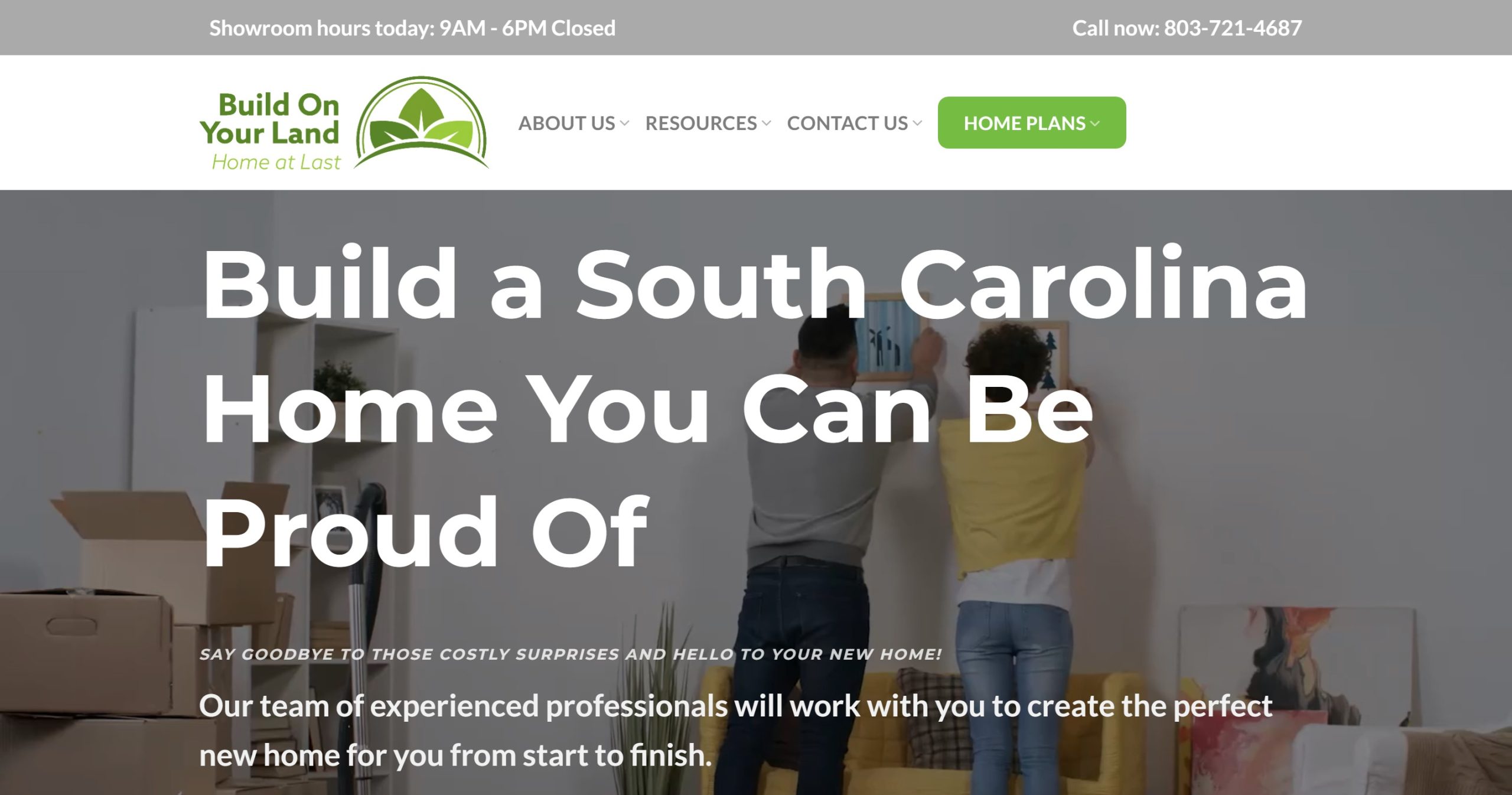 Address: 1638 Lake Murray Blvd, Columbia, SC 29212, United States
Phone: +1 803-971-4663
Build on Your Land is a new home builder that serves Irmo SC, from Columbia, South Carolina.
They have a team of experienced home builders who are dedicated to providing excellent service throughout the home building process. The company has over 50 years of local builder knowledge and aims to assist customers in building their dream homes on their own land.
The team members include Tim Rawlings, a retired Navy veteran with a background in real estate; Jared Oswalt, who has over 15 years of construction experience and a passion for the outdoors; Matt Barr, who brings 14 years of experience and participates in Christian missions; and Nick Schilling, with a background in commercial construction and expertise in building various projects.
Build on Your Land is a licensed and locally owned builder known for their consistent pricing, streamlined process, superb floor plans, and track record of producing top-quality new homes. Showroom locations are available in Columbia and Aiken, with respective addresses and contact details provided.
Building a custom home is an exciting journey, and choosing the right builder is crucial. By selecting one of the top 5 custom home builders in Irmo, SC, you can ensure that your vision becomes a reality. Whether you desire a modern masterpiece or a cozy traditional home, these builders have the expertise to deliver exceptional results. Take your time to review their portfolios and connect with them to discuss your project. With their guidance, you'll soon be on your way to living in the home of your dreams in beautiful Irmo, SC.