Welcome to our comprehensive guide on the top corporate lawyers in Irmo, SC. Navigating the complex world of corporate law can be a challenging task, but partnering with a knowledgeable and experienced attorney is crucial for the success of your business.
Whether you're starting a new venture, restructuring an existing organization, or need help with contracts, transactions, or compliance, the right legal team can make all the difference. In this guide, we highlight five of the most reputable law firms in Irmo, SC, featuring Finkel Law Firm LLC, Studemeyer Law Firm, The Dial Firm, LLC, The Law Office of Smokey Brown, PC, and The Law Office of Todd Ellis P.A. Read on to discover more about these outstanding legal professionals and the services they offer, and find the perfect partner to support your business endeavors.
1. Finkel Law Firm LLC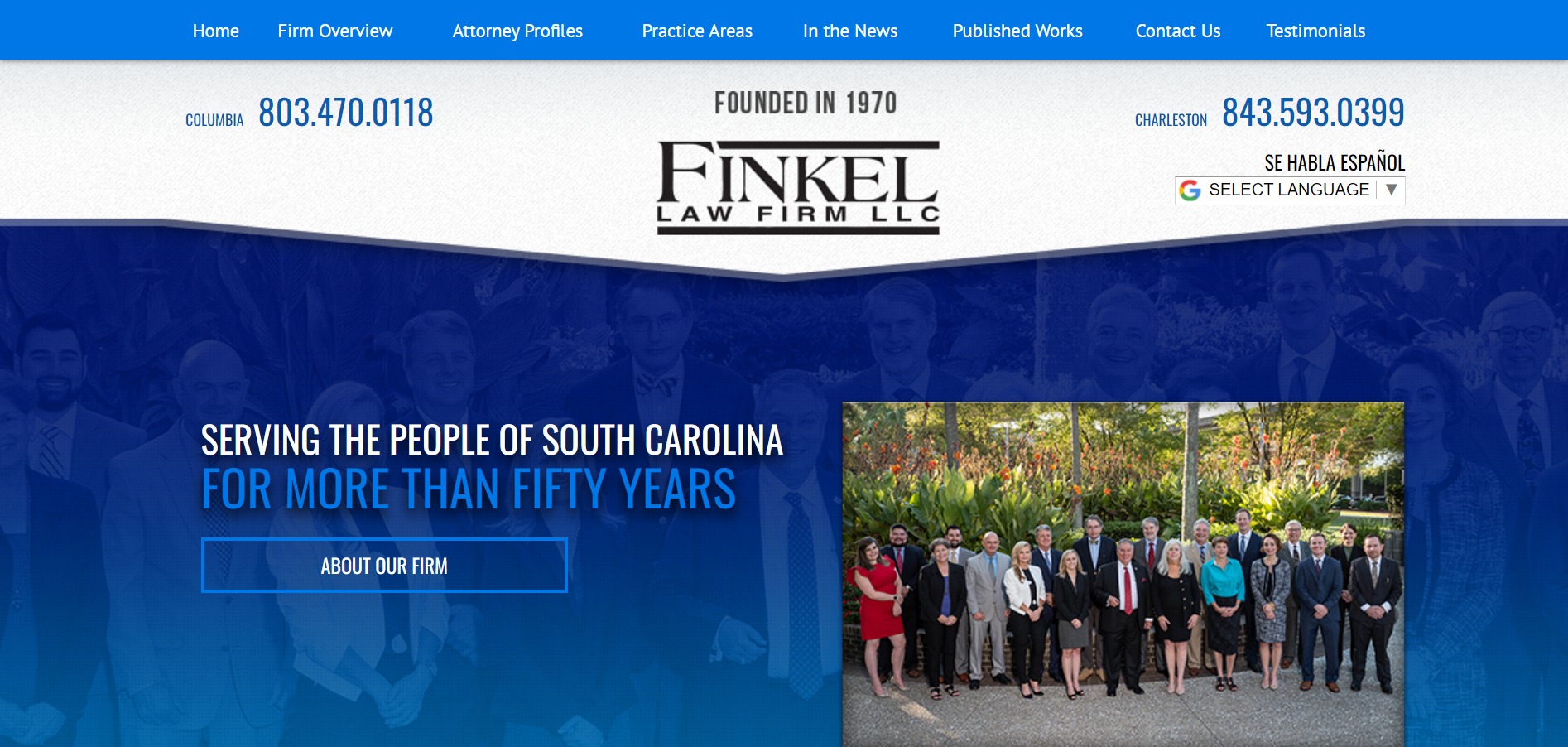 Finkel Law Firm LLC, established in 1970, is a Columbia-based law firm with a team of attorneys offering diverse practice areas, including corporate law. Serving Charleston and other areas of South Carolina, they help with various aspects of corporate law, such as facilitating transactions, ensuring proper business organization, and compliance with South Carolina corporate laws. They also provide legal guidance during business transactions and draft documents and contracts to protect clients' rights. The attorneys at Finkel Law Firm LLC are dedicated to their practice areas, continuously broadening their knowledge through continuing legal education, and some are certified in their fields.
With over 50 years of legal experience, Finkel Law Firm LLC offers personalized care from a team of over 20 lawyers, ensuring their clients achieve their goals. They also assist in planning for the future by helping clients establish trusts and wills to protect assets. To discuss your legal or business matter, call their office and schedule a consultation with one of their experienced lawyers.
Address: 1201 Main St #1800, Columbia, SC 29201
Phone: (803) 470-0118
Website: https://www.finkellaw.com/
2. Studemeyer Law Firm
The Studemeyer Law Firm, based in Irmo, South Carolina, is a full-service law firm specializing in complex business litigation and business representation. With a strong foundation in tenacity, creativity, integrity, and consistency, the firm has built a reputation for excellence over its nearly 40-year history. They serve clients across various industries, such as automotive sales, finance, commercial real estate, transportation, agriculture, and tourism.
The firm offers a wide range of services, including business representation, litigation, risk management, document drafting and modification, and auto dealer representation. The firm's founder, Greg Studemeyer, is a South Carolina Supreme Court Certified Mediator with nearly 40 years of legal experience in the state. The Studemeyer Law Firm is equipped to handle mediation, an alternative dispute resolution (ADR) method, in civil litigation, contract disputes, and probate court disputes. The firm's office has been designed to provide a comfortable and convenient forum for mediation, promoting candid and frank communication between disputing parties.
Address: 7478 Carlisle St, Irmo, SC 29063
Phone: (803) 393-4399
Website: https://studemeyerlawfirm.com/
3. The Dial Firm, LLC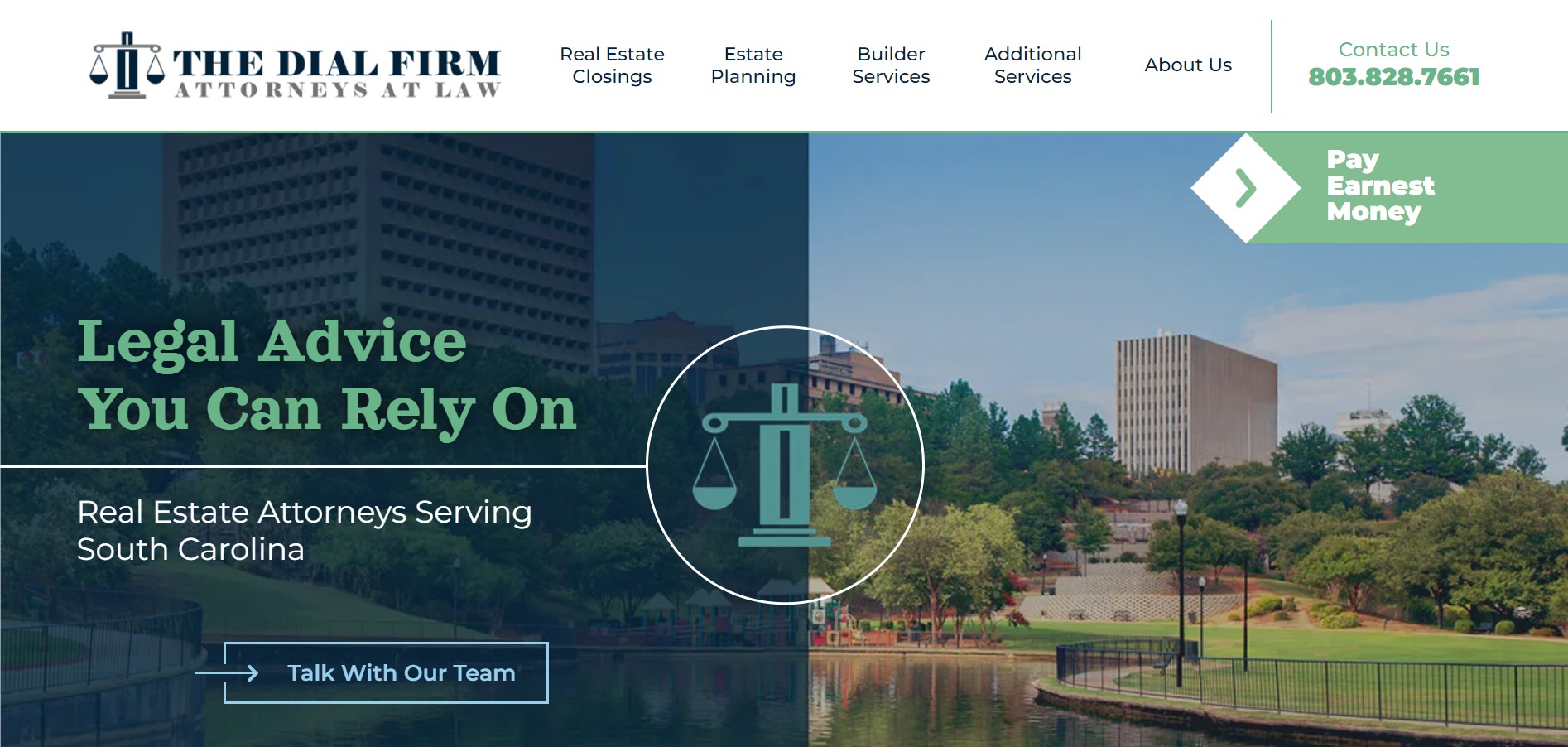 The Dial Firm, LLC is a comprehensive law firm based in Columbia, South Carolina, serving clients in the Midlands region and beyond. They represent well-respected businesses throughout South Carolina and provide individual and small business services. The firm is committed to providing an exceptional level of service and care to its clients, aiming for a pleasant experience from start to finish. The Dial Firm's staff is highly trained, with extensive experience in their practice areas. The combination of their background and dedication to customer service distinguishes the firm from others.
The Dial Firm offers corporate formation, corporate representation, and business transaction services to businesses in South Carolina. Their primary goal is to protect and represent businesses in the region, providing trusted legal representation for various corporate matters.
Address: 121 Executive Center Dr. Suite 218, Columbia, SC 29210
Phone: (803) 828-7661
Website: https://thedialfirm.com/
4. The Law Office of Smokey Brown, PC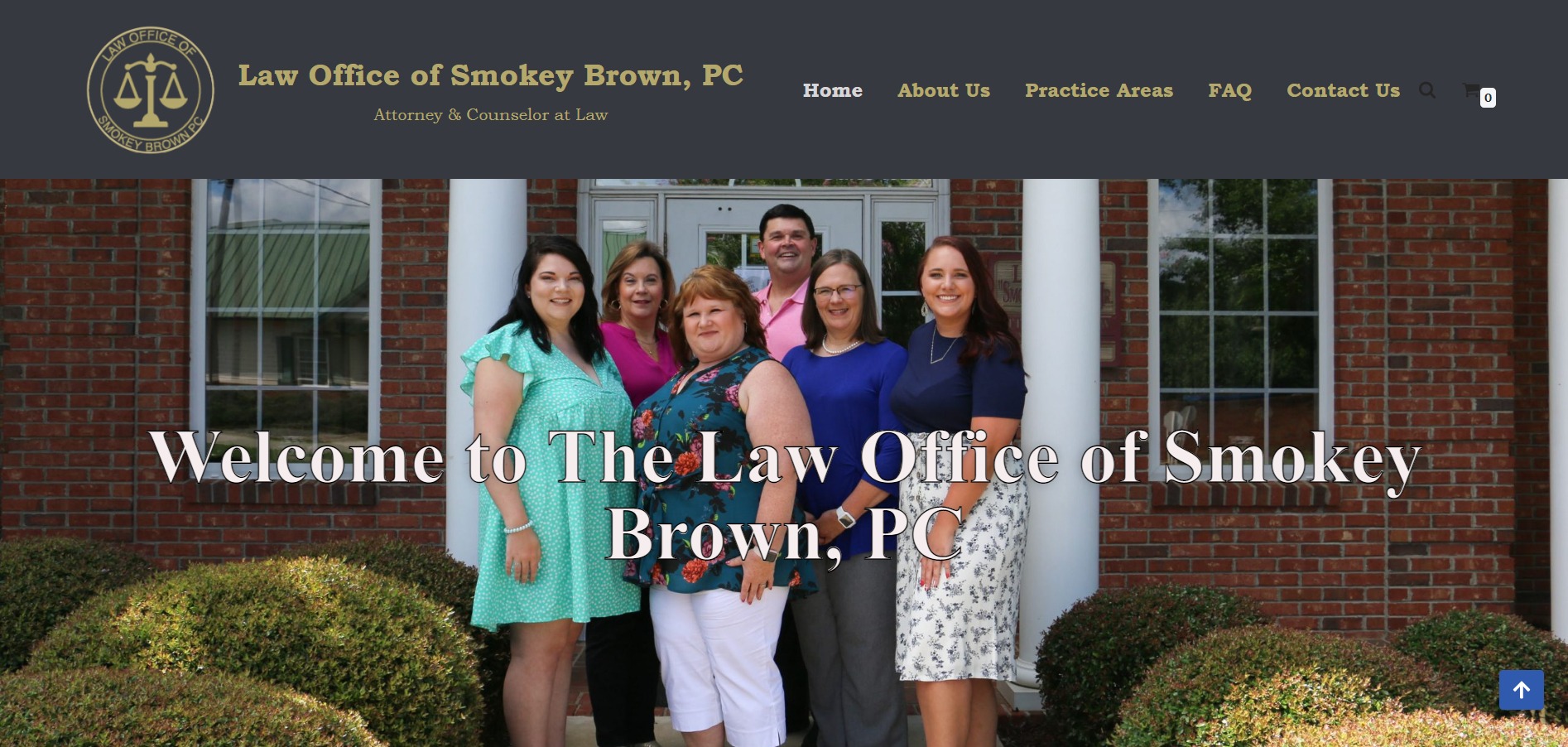 The Law Office of Smokey Brown, PC, is a law firm in Irmo that provides various legal services, including those related to corporate law. Established in 2001, the firm focuses on serving the local community with a commitment to excellence and maintaining long-lasting relationships. The staff at Smokey Brown aims to provide high-quality legal services while being compassionate to their clients.
The Law Office of Smokey Brown offers corporate law services such as incorporation and contractual reviews. You can contact them for an initial consultation by calling 803.732.3797.
Address: 7567 St Andrews Rd, Irmo, SC 29063
Phone: (803) 732-3797
Website: https://smokeybrownlaw.com/
5. The Law Office of Todd Ellis P.A.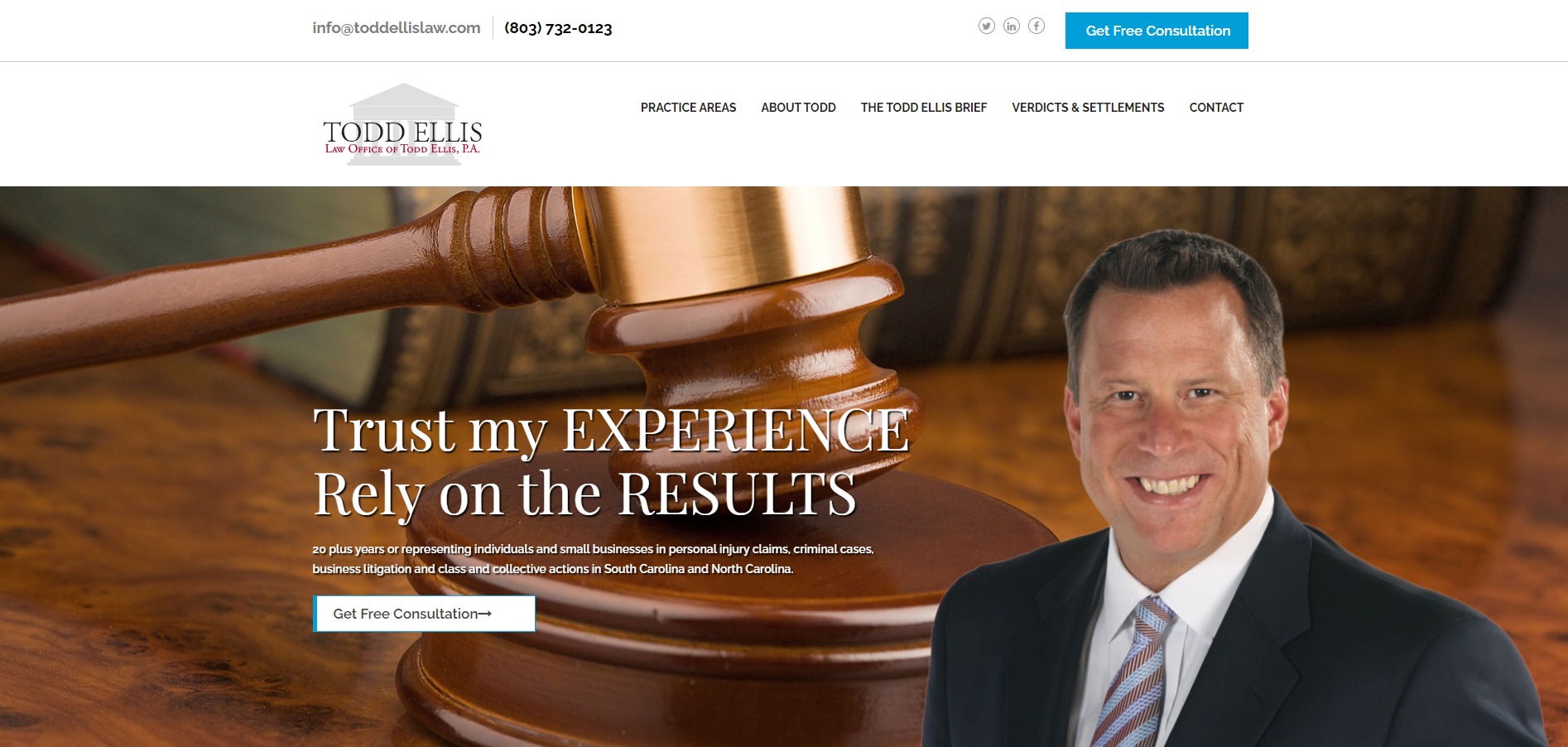 Todd Ellis is a trial lawyer with over 20 years of experience representing individuals and small businesses. Licensed in South Carolina and North Carolina, he focuses on cases involving personal injuries, property damage, unfair trade practices, wage and hour claims, medical malpractice, and various business-related litigations.
In addition to representing individuals, Todd Ellis offers various services for small businesses, including general counseling for business owners, corporation and limited liability formation, and litigation in cases involving trademark infringement, debt collection, and employment agreement violations, among others. The Law Office of Todd Ellis P.A. aims to find quick resolutions for clients while being prepared to litigate when necessary. Todd is available for immediate consultations regarding any business-related legal matters.
Address: 7911 Broad River Road Suite 100, Irmo, SC 29063
Phone: (803) 732-0123
Website: https://toddellislaw.com/
These top 5 corporate lawyers in Irmo, SC, provide exceptional legal services to individuals and businesses. Their expertise and dedication enable them to handle various corporate matters, ensuring your business's legal needs are met. To find the best lawyer for your needs, consider consulting with one of these reputable professionals.
FAQs
Why is it essential to hire a corporate lawyer for my business?
Corporate lawyers can help you navigate complex legal matters, ensure compliance with laws and regulations, and protect your business's interests through sound legal advice and representation.
What services do corporate lawyers provide?
Corporate lawyers offer various services, including corporate formation, corporate representation, contract drafting and review, risk management, litigation, and business transaction services.
How do I choose the best corporate lawyer for my business?
Consider factors such as experience, expertise, reputation, and communication style when choosing a corporate lawyer. It can also be helpful to schedule consultations with multiple lawyers to find the one that best fits your needs and preferences.
How much do corporate lawyers charge?
Corporate lawyers' fees can vary depending on their experience, location, and the complexity of your legal matter. Some lawyers charge an hourly rate, while others may work on a flat fee or retainer basis. It's essential to discuss fees and payment arrangements during your initial consultation.
What is the role of a corporate lawyer in mergers and acquisitions?
Corporate lawyers play a crucial role in mergers and acquisitions, assisting with due diligence, negotiating terms and conditions, drafting contracts, and ensuring compliance with all relevant laws and regulations. They help guide businesses through the process, protecting their interests and minimizing potential risks.